The NoVA Environmental Solutions Difference
NoVA Environmental Solutions is an industrial hygiene firm that specializes in mold and moisture inspections and testing, asbestos inspections, bacteria testing and indoor air quality testing. Through our expertise, understanding of ever-changing industry standards, and use of the latest technology, we are able provide our clients with a better understanding of the issues that they may be facing.
We have conducted microbial (mold and/or bacteria) investigations, indoor air quality assessments, asbestos inspections, water testing, and Industrial Hygiene related services in over 2,000 residential, commercial, industrial, governmental, and healthcare facilities, and schools.
NoVA Environmental Solutions offers unbiased information to address concerns related to potential exposures, health effects, or possible physical damage to property.
Our approach is simple:
Listen to the client's concerns.

Develop an appropriate plan for inspection and testing.

Perform inspections in accordance with industry standards.

Provide reports that are easy to understand.

Be available to answer any questions the client may have.
Meet Paul.
NoVA Environmental Solutions was founded by Paul Burger. Paul grew up in Buffalo, NY where he started working in the industrial hygiene field in 1994. Paul moved to Winchester, VA in 2009 and worked as Director of Mold/IAQ Services, Industrial Hygienist, Asbestos Inspector, and Asbestos Project Monitor before opening NoVA Environmental Solutions in 2016.
Paul treats his work as if he was doing it for his own home or family. Paul dedicates himself in keeping up to date with the latest research and standards by taking several hours of Continuing Education each year. He also gives presentations to Real Estate offices, property management companies, and other firms in the industry.
Outside of work, Paul enjoys spending time with his dogs, Remy (Great Dane Mix), George Washington (Fila Mastiff), Manny (Fila Mastiff), and Marshall (French Bulldog). Living in Winchester, Paul takes advantage of the beautiful area by taking long rides on his motorcycle, playing golf, and doing other outdoor activities. Paul also plays recreational ice hockey and is an avid sports fan whose favorite teams are the Buffalo Bills and Buffalo Sabres, and Washington Nationals.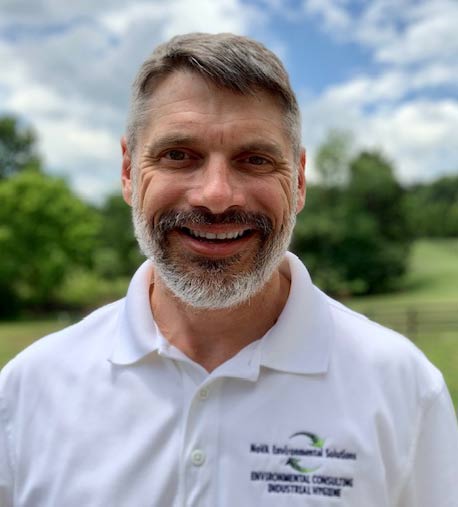 Our Field Staff has been professionally trained and is certified, licensed, and/or accredited.
Council-certified Microbial Consultant (CMC) Board-awarded by the American Council for Accredited Certification. The Council-Certified Microbial Consultant (CMC) is a high-level certification for professionals that are experienced at inspecting properties for mold and bacteria. The CMC designation is accredited by the Council of Engineering and Scientific Specialty Boards (CESB).
Certified Residential Mold Inspector and Certified Commercial Mold Inspector through Professional Mold Inspection Institute.
D.C. Department of Energy & Environment Licensed Mold Assessors
U.S. EPA AHERA Accredited and Licensed Asbestos Inspector (licensed and accredited in Virginia, West Virginia, and Maryland)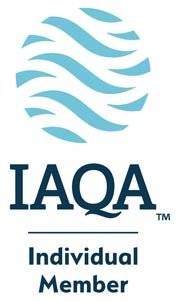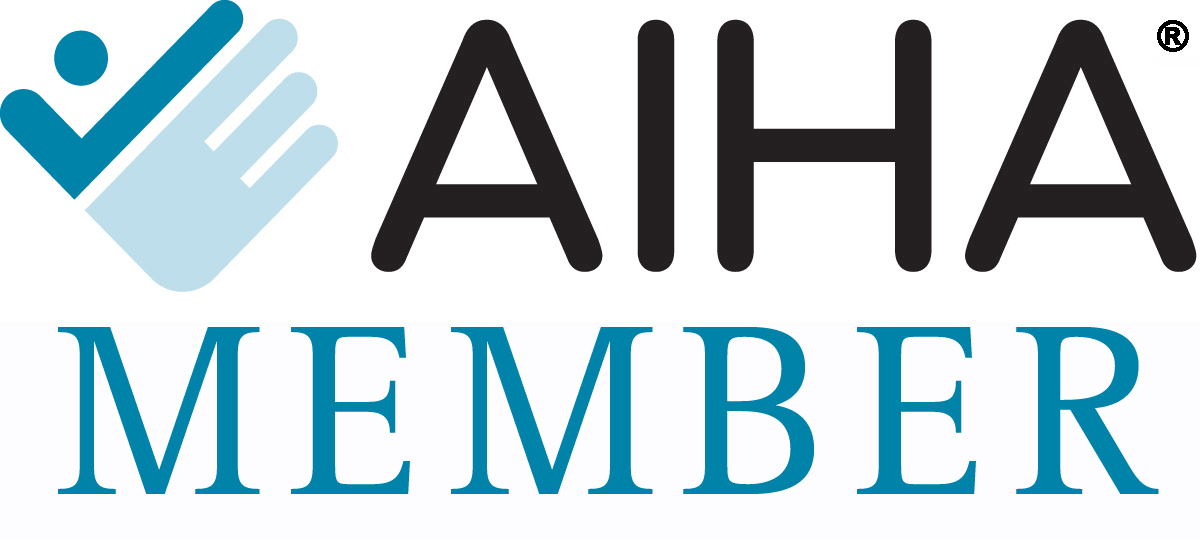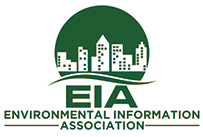 Paul Burger is a member of The Environmental Information Association. The mission statement of EIA is "The Association's multi-disciplinary membership will collect, generate and disseminate information concerning environmental health hazards to occupants of buildings, industrial sites and other facility operations."
Members of EIA recognize that their work has a vital impact on both quality of life and life expectancy of all people. Accordingly, the services provided by the members require honesty, competence and integrity, and must be dedicated to the protection of public health, safety and welfare. In the performance of this work, members of the EIA must perform to standards of professional behavior which require adherence to the highest principles of ethical conduct on behalf of the public, clients, employees and their profession.
Additionally, Paul is a participating member of ASTM International (Member # 1987078). ASTM International is an international standards organization that develops and publishes voluntary consensus technical standards for a wide range of materials, products, systems, and services. Some 12,575 ASTM voluntary consensus standards operate globally. The committee Paul participates in is Committee D22 on Air Quality, Subcommittee D22.08 on Sampling and Analysis for Microorganisms. Paul is also a member of the Indoor Air Quality Association (IAQA) and a member of the American Industrial Hygiene Association (AIHA).
Jack Hesse
Field Technician and Environmental Consultant
Jack Hesse is a Virginia native who grew up in the small town of Berryville. Jack's interest in the environment and human health led him to pursue a field of study that focused on finding innovative solutions to address environmental health/safety issues. With this career path in mind, Jack attended Virginia Tech, where he graduated with a B.S. in Environmental Science and a Minor in Green Engineering. He is continuing his education with certifications and training to stay on point with evolving technologies and environmental regulations.
Jack was raised in a family of avid outdoorsman, so he enjoys fishing, camping, kayaking, and most outdoor activities. As far as sports go, Jack is a huge hockey fan who plays both ice and roller hockey in his spare time.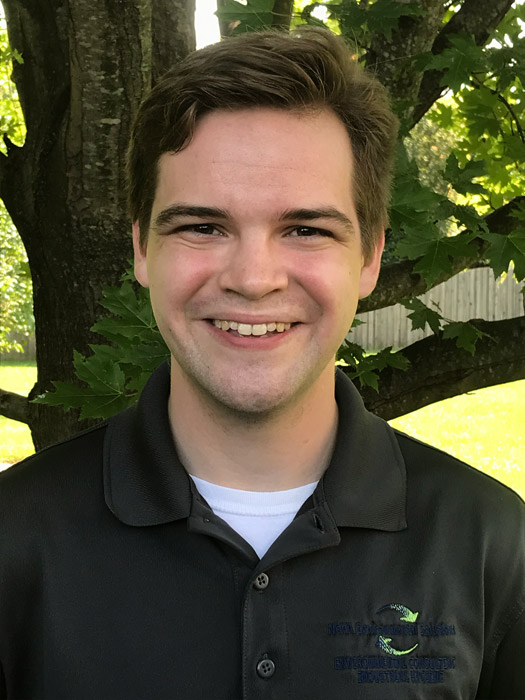 Renee Malcolm
Originally from Cumberland, a small town located in the hills of western Maryland, Ms. Malcolm relocated to Hagerstown, Maryland in 2013 to pursue new opportunities and start a family. In addition to her ever-evolving career with NoVA Environmental Solutions, Ms. Malcom is currently studying Business Management at Hagerstown Community College and hopes to one day pursue a bachelor's degree.
When not at work Renee enjoys playing hockey and going for rides on her motorcycle. She is the proud mother of two young boys who also share her affinity for both hockey and motorcycles.