Bacteria testing is needed for a wide variety of reasons with the most common being after sewage backup or Category 3 Water event.
There are many different types of bacteria, most of them are harmless and many of them are beneficial. However, there are certain types of infectious bacteria that can pose serious health threats.
Sewage water, or black water can contain dangerous strains of coliform bacteria, including E.coli and fecal coliform. E.coli is known to cause digestive and respiratory system illnesses including stomach cramps, vomiting, diarrhea, urinary tract infections and pneumonia. Fecal coliform points to the presence of pathogens that can cause severe illnesses such as dysentery, typhoid fever, and hepatitis A. When a living or work space has been exposed to sewage overflow, floodwaters, or overflowing ground surface water, it is important to ensure that the clean-up and restoration work is performed properly.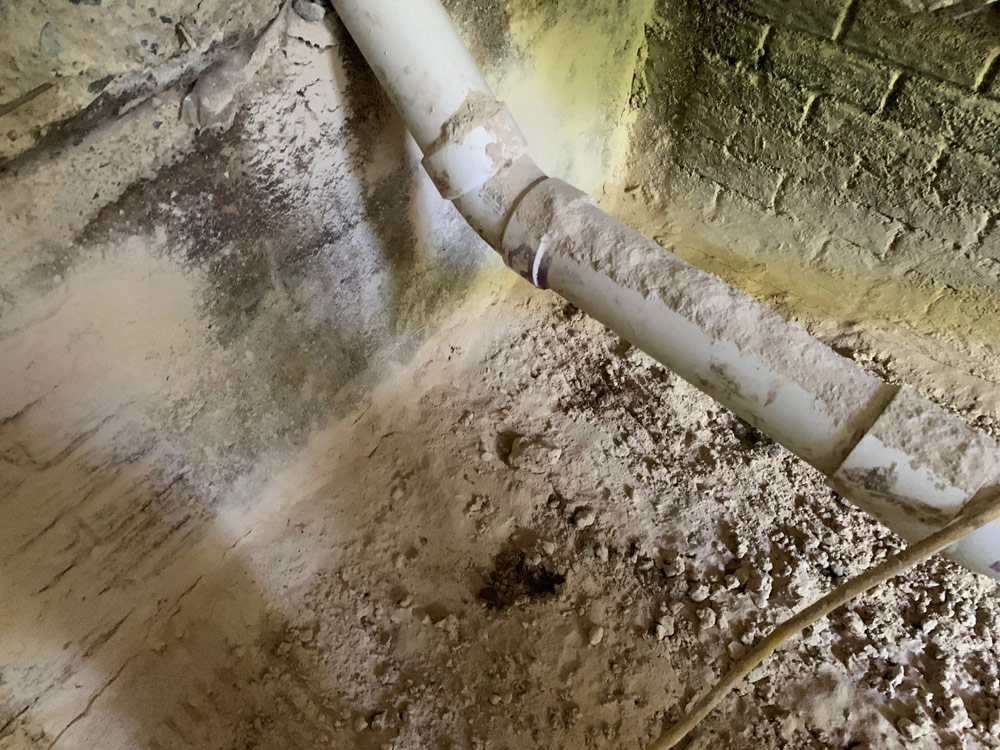 Testing soil at site of sewage contamination
There are two types of assessments and testing that are most often performed.
Initial Bacteria Assessment: This assessment is usually performed after a black water sewage event to determine if sewage indicator bacteria are present and, if so, the proper course of action to take. The initial bacteria/sewage assessment includes a comprehensive, customized report detailing our on-site observations, interpretation of lab results, and recommendations or scope of work as necessary.
Post –Bacteria/Sewage Remediation Verification Assessment: The bacteria remediation verification is performed to determine if remediation efforts have been completed successfully. A typical bacteria clearance assessment includes a visual inspection of the work area and moisture content assessment of affected building materials. Surface samples are collected and cultured to verify the absence of sewage indicator bacteria before clearance can be achieved.
Bacteria Testing in Northern Virginia
NoVA Environmental Solutions provides homeowners, commercial property owners, government agencies and others with bacteria testing and remediation plan design. When a building has a sewage backup, and Category 3 Water has been present, it is important to test for potentially harmful bacteria.