ENVIRONMENTAL TESTING SERVICES
NoVA Environmental Solutions is dedicated to the recognition and evaluation of environmental issues arising from the home or work place that may affect the well being of you or others.
Impartial information and honest solutions.
Servicing Winchester and the surrounding areas, Loudon County, Fairfax County, Arlington, Alexandria, Manassas, Gainesville, and the Washington, DC area
Our Field Staff has been professionally trained and is certified, licensed, and/or accredited.
Council-certified Microbial Consultant (CMC) Board-awarded by the American Council for Accredited Certification. The Council-Certified Microbial Consultant (CMC) is a high-level certification for professionals that are experienced at inspecting properties for mold and bacteria. The CMC designation is accredited by the Council of Engineering and Scientific Specialty Boards (CESB).
Certified Residential Mold Inspector and Certified Commercial Mold Inspector through Professional Mold Inspection Institute.
D.C. Department of Energy & Environment Licensed Mold Assessors
U.S. EPA AHERA Accredited, Licensed Asbestos Inspector and Licensed Asbestos Management Planner (licensed and accredited in Virginia, West Virginia, and Maryland)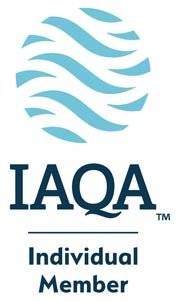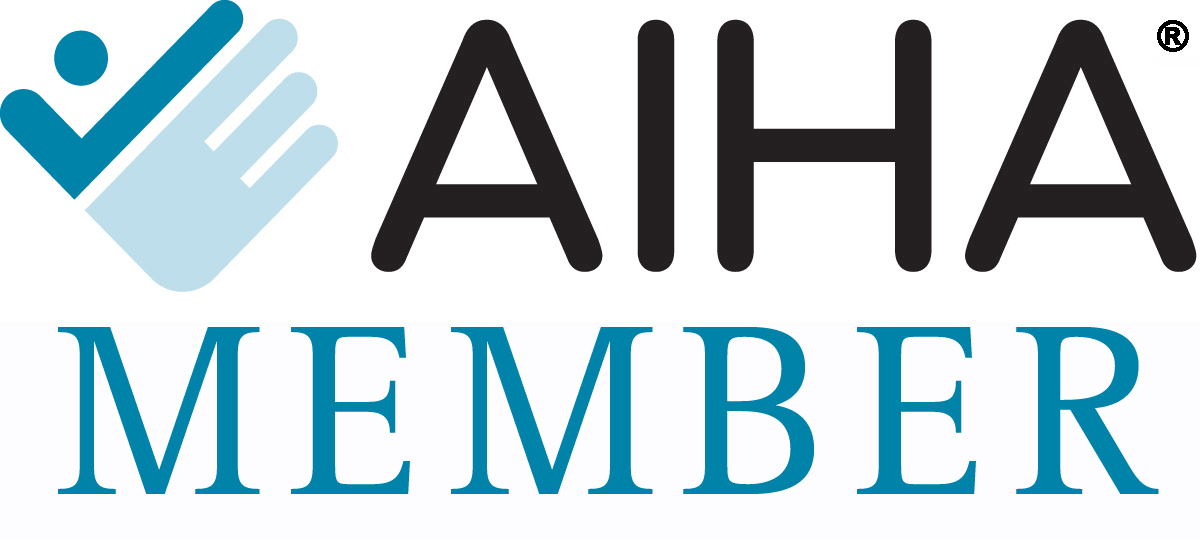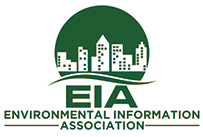 Paul Burger is a member of The Environmental Information Association. The mission statement of EIA is "The Association's multi-disciplinary membership will collect, generate and disseminate information concerning environmental health hazards to occupants of buildings, industrial sites and other facility operations."
Members of EIA recognize that their work has a vital impact on both quality of life and life expectancy of all people. Accordingly, the services provided by the members require honesty, competence and integrity, and must be dedicated to the protection of public health, safety and welfare. In the performance of this work, members of the EIA must perform to standards of professional behavior which require adherence to the highest principles of ethical conduct on behalf of the public, clients, employees and their profession.
Additionally, Paul is a participating member of ASTM International (Member # 1987078). ASTM International is an international standards organization that develops and publishes voluntary consensus technical standards for a wide range of materials, products, systems, and services. Some 12,575 ASTM voluntary consensus standards operate globally. The committee Paul participates in is Committee D22 on Air Quality, Subcommittee D22.08 on Sampling and Analysis for Microorganisms. Paul is also a member of the Indoor Air Quality Association (IAQA) and a member of the American Industrial Hygiene Association (AIHA).
I write to sing the praises of NoVA Environmental Solutions. I had the good fortune to consult with Paul Burger and found him to be knowledgeable and VERY patient in... read more explaining things and answering my endless questions. He cared more about sharing knowledge than making a sale - you do not often find business that are ethical and caring in this day and age. And no, I don't know anyone personally at this company. This is an unsolicited rave review!!!!

Amy Horowitz


February 18, 2021

I contacted NoVA Environmental Solutions because I needed to have an old abandoned farm house near New Market tested for asbestos before the county would issue a demolition permit. ... read more Paul spoke with me on the phone to explain how the process worked, and was able to schedule an appointment at the property the following week. He arrived on time to the appointment, and answered the questions I had during and after his inspection and taking of samples to be tested. The lab results were back within 3 business days, and NES' accompanying, detailed report met the county requirements for the permit. NES was professional and courteous from start to finish, and the fees were quite reasonable. One other factor for me in choosing them was that NES does not do asbestos abatement, or post-abatement testing; thus, even if the samples had tested positive for asbestos, NES stood no possibility of gaining further work from me. I would definitely recommend this company without hesitation to anyone seeking an honest and professional asbestos testing service.

J Kelly


March 26, 2021

Paul and his team are fabulous, top-notch experts. Paul very generously spoke with me prior to the inspection to answer all of my questions and concerns. From his answers, I... read more could tell his expertise was a cut above the other inpectors I spoke with, and that he really cared about doing a great job and protecting his customers' health. He wasn't salesy, quite the opposite, he genuinely wanted to make sure I had the info I needed to portect my health. On inspection day, they were here for hours, and tested surface samples, air spore levels, moisture inside walls, VOCs, humidity, and compared levels to outdoor spore counts so he could isolate indoor vs. outdoor exposure. He took the samples to the lab himself, the results came back fast, and he wrote an extremely helpful and detailed report, including a suggested remediation plan that the remediation company we hired utilized. Then, after remediation, his team tested again to make sure that all the mold was removed. I appreciated having our inspection done by a different company than the remediation company, to remove any concern for conflict of interest. Paul also referred us to a fantastic mold remediation company, and to other experts we needed to resolve our situation. If you are in their geographic area of service, I would 100% recommend you choose them.

Jill Sheppard Davenport


March 29, 2021

As a Property Manger, I have used NoVA Environmental for testing of asbestos, mold and microbial growth and have been very satisfied with their fast response, testing and reports provided.... read more I would highly recommend their services.

James Stuart


February 25, 2021

Outstanding service! I am the property Manager for a 102 unit building and I've been a client for 3 years. Nova, headed by Paul Burger has been lead and... read more point for 2 of my major floods requiring testing and analysis, and invaluable. Paul is an highly professional, trusted Industrial Hygienist.

TyHarris


February 11, 2021
Environmental Testing In:
| | | |
| --- | --- | --- |
| Frederick County | Loudoun County | Clarke County |
| Fairfax County | Prince William County | Montgomery County, MD |
| Jefferson County, WV | Berkeley County, WV | Arlington, VA |
| Alexandria, VA | Gainesville, VA | Winchester, VA |
| Fairfax, VA | Hagerstown, MD | Frederick, MD |
| Charles Town, WV | Martinsburg, WV | Washington, DC |